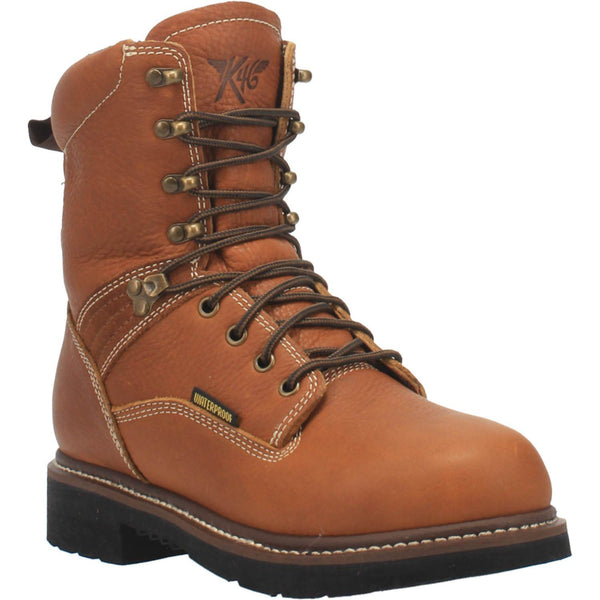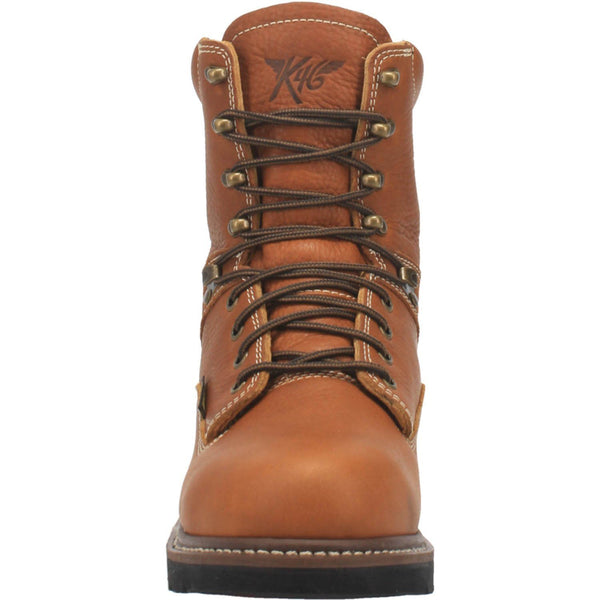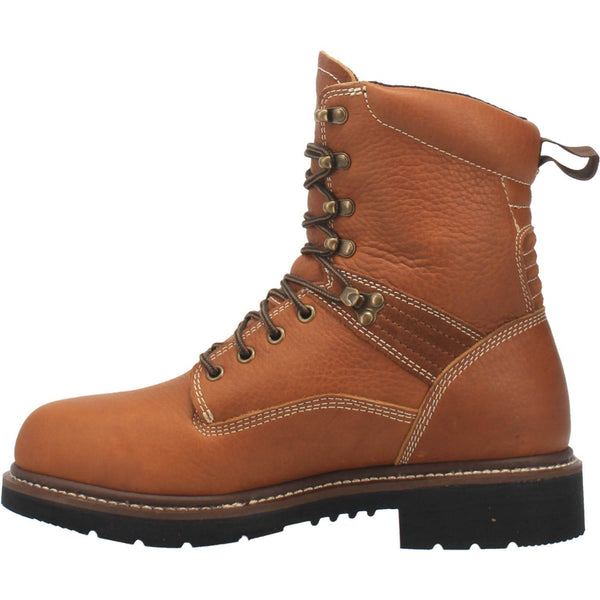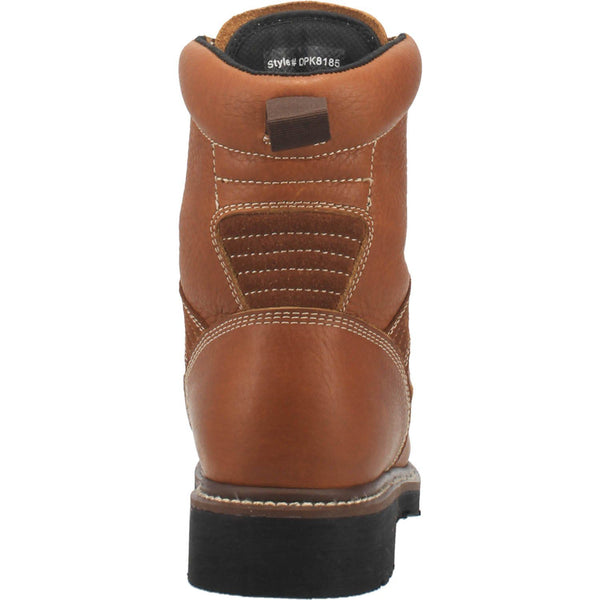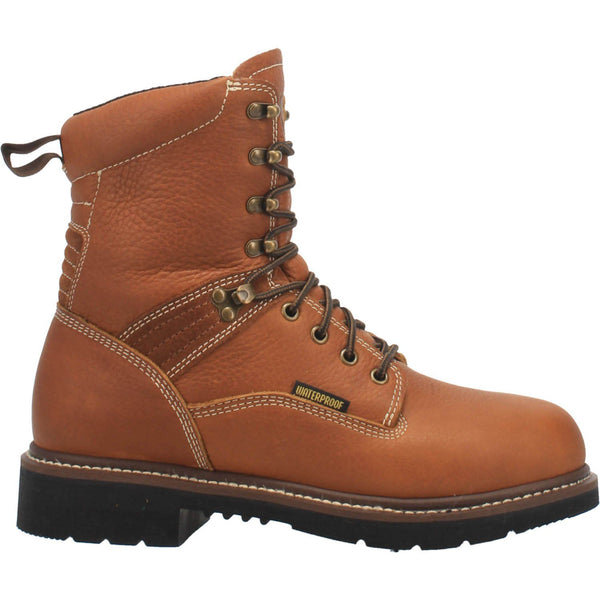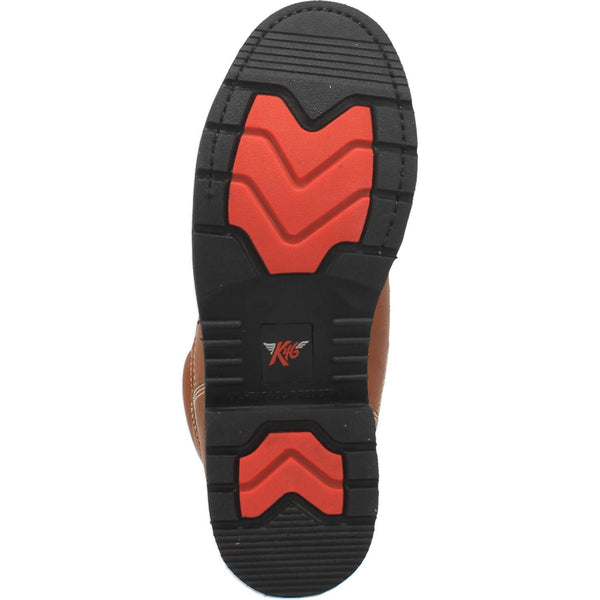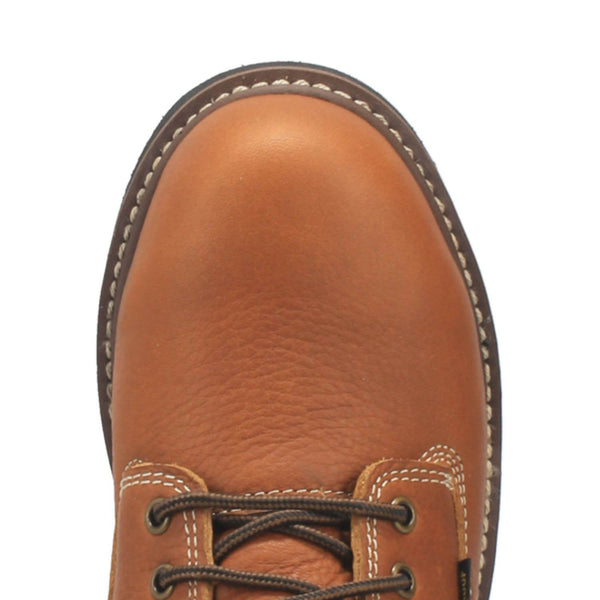 Designed for a long life of heavy duty work
Outfitted to outlast with full grain, waterproof, heavy duty work boot leather.
Eyelets, speed hooks, and cinch hooks are triple stitched onto stainless steel washers that won't tear out.
Constructed solid with a genuine, 360°, nylon-threaded Goodyear Mahogany P.V.C. storm welt that is water, acid, and chemical resistant.
Going overboard on safety
Compression and Impact Resistance - ASTM F2412 standard requires a minimum of 12.7 millimeters of internal space underneath the steel toe cap after compression and impact testing. K46 steel toe work boots average 22.2 millimeters of internal space after compression testing, and 23.7 millimeters of internal space after impact testing. Almost doubling the minimum for each standard.
Electrical Hazard Resistance - ASTM F2412 standard allows up to 1 milliamp of electricity leakage over one minute of exposure to 18 kilovolts. K46 electrical hazard work boots average 0.1 milliamp of leakage. A tenth of the maximum allowed.
Our Rubber Foreman Outsole is highly resistant to abrasion, oil, slip, and heat (no softening, dripping, or puddling caused by melting up to 600° fahrenheit.)
Engineered to keep you comfy during long, hard days
K46 Work Boots are luxuriously stacked with cushioning, support, and odor control. Built with a high density rubber Foreman outsole, 2 millimeter rubber midsole, 1.75 millimeter Texon insole board, and a removable, breathable, moisture-wicking, anti-fungal, and antimicrobial open cell Air Flow PU insert.
Padded collar design fits snug yet gently around the leg, keeping debris out and preventing pinching and biting when bending or squatting.
Fully-lined with a 100% waterproof, internal moisture-wicking, abrasion-resistant super knit material.
K46 Work Boots combine eyelets, speed hooks, instep cinch hooks, and textured boot laces to prevent laces from coming loose or slipping.
Heavy duty nylon pull loop for easy on-and-off.
K46 Work Boots are offered in four styles
K46 Steel Toe Work Boot styles are made with a fiberglass shank and are electrical hazard resistant.
K46 Soft Toe Work Boot styles are made with a steel shank and are NOT electrical hazard resistant.
Style: DPK8385