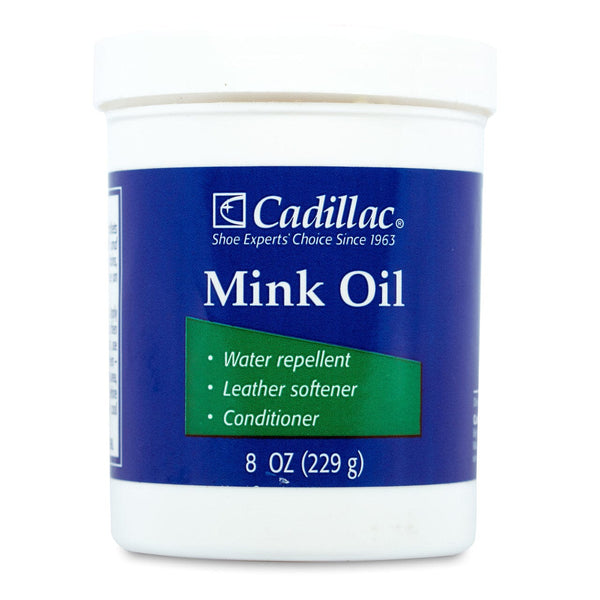 Cadillac Mink Oil Leather Softener and Conditioner 8oz
Helps Preserve Smooth Leather And Vinyl

8 oz. Mink Oil
Water Repellant
Leather Softener
Conditioner
Made in the USA

Works on all smooth leathers: boots, shoes, bags, jackets, baseball gloves, and any other leather products you want to condition and protect.

Helps replenish oils, extending the life of leather and improving its appearance.
Directions: Remove loose dirt. Apply with clean cloth. Wait 5 minutes then wipe off excess. For best results, use regularly. May darken some leathers - spot test first in an inconspicuous area, allowing several hours to dry before complete application. Keep out of cold and freezing temperatures. Keep out reach of children.
Style: 110043