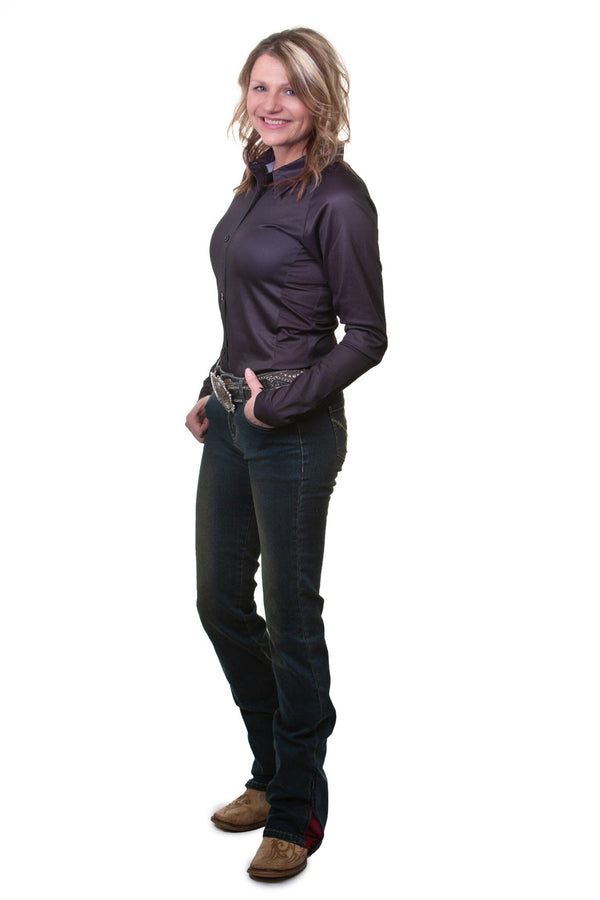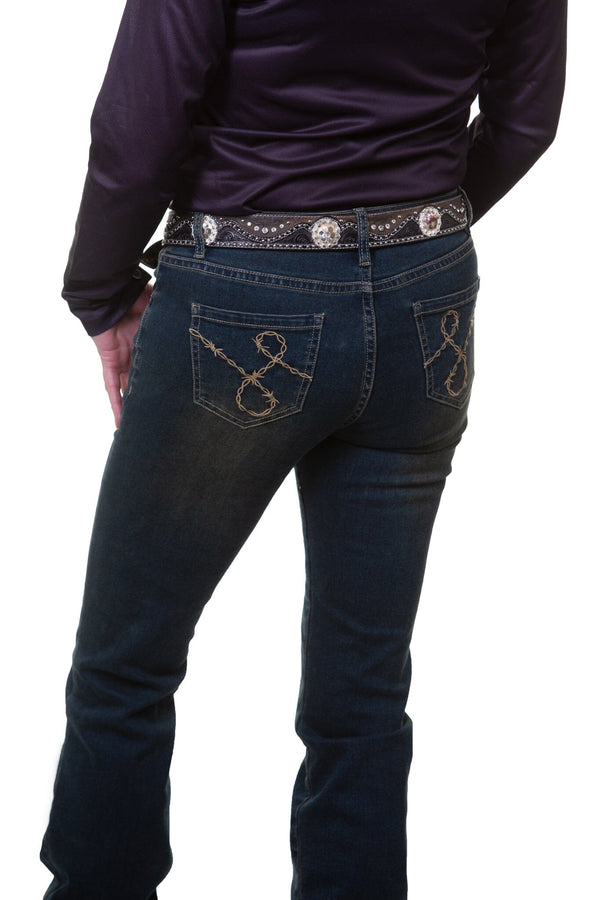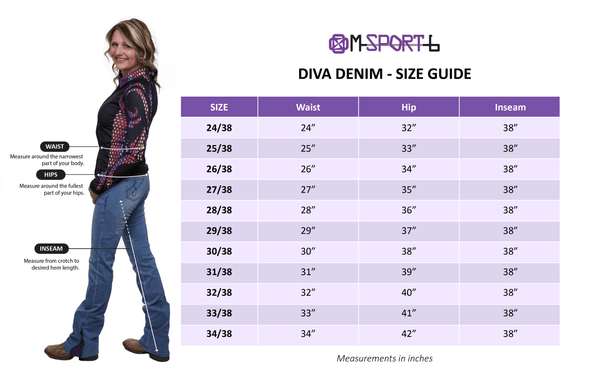 2023 Spring Collection

Diva Cut

Mid Rise

Soft denim, four way stretch

Hidden zippers at the bottom hem for venting with red mesh material.

Barbwire detail embroidered on back pocket

Color: Dark Stonewash
Sizing: The fit of the diva is tighter through the hips and thighs than the boot cut fit, but features that same boot cut leg at the bottom. The denim is so stretchy, you can go down one size OR for a loose fit in the waist and hip area, stay with your normal sizes jeans.
M Sport 6 Apparel Inc. launched in 2014 and quickly became known as The Air Conditioned Shirt, as that is how customers described what it felt like to wear one.
Canadian company ( Kamloops, British Columbia)
Family owned and operated
100% Canadian designed ( hand drawn by our family and friends )
Ethically sourced manufactures- We have a strong criteria on who we work with