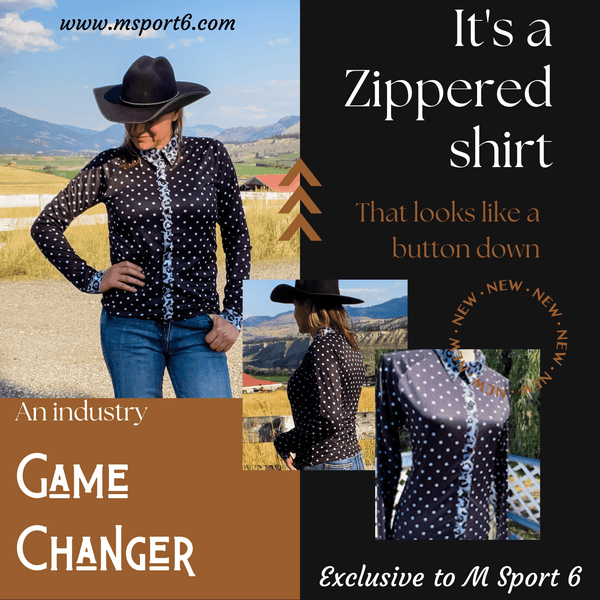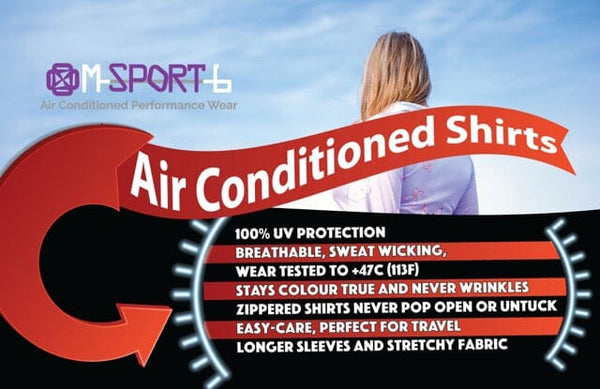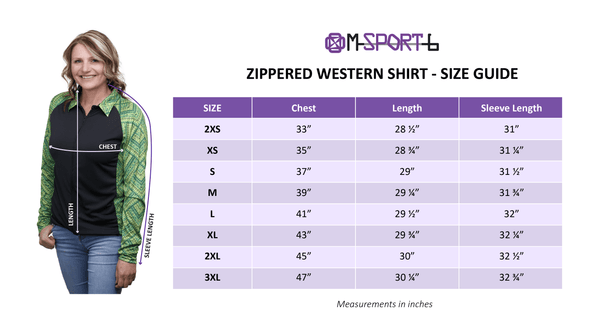 M Sport 6 Women's - Full Zip Rodeo Shirt - Game Changer Black and White Polka Dot
Black with white polka dots and leopard print accents

Button down look, full zipper front.

Still a full zipper but with a button down look. Some buttons are functional to allow for a more traditional look. 
About the shirts

The shirt designed to keep you cool.
The first shirt to introduce athletic fabrics to western wear
100% Polyester made from the highest cycling fabric available
100% UV Protection
Sweat wicking and cooling fabric, wear tested to +47 (113)
Four way Stretch Fabric , perfect for not getting hung up in the shoulders
Side vents for extra breathability
Longer sleeves, 2 inches more than most western shirts
Slight elastic at the bottom to ensure shirt never untucks
Never Wrinkles
Never fades
Never shrinks
Smell resistant
Never pop open
Easy wash and wear, no special wash or drying instructions, can go in dryer or hung to dry
XXS-XXXL They do fit big, most go down one size. XXS is equal to a youth 14
M Sport 6 Apparel Inc. launched in 2014 and quickly became known as The Air Conditioned Shirt, as that is how customers described what it felt like to wear one.
Canadian company ( Kamloops, British Columbia)
Family owned and operated
100% Canadian designed ( hand drawn by our family and friends )
Ethically sourced manufactures- We have a strong criteria on who we work with