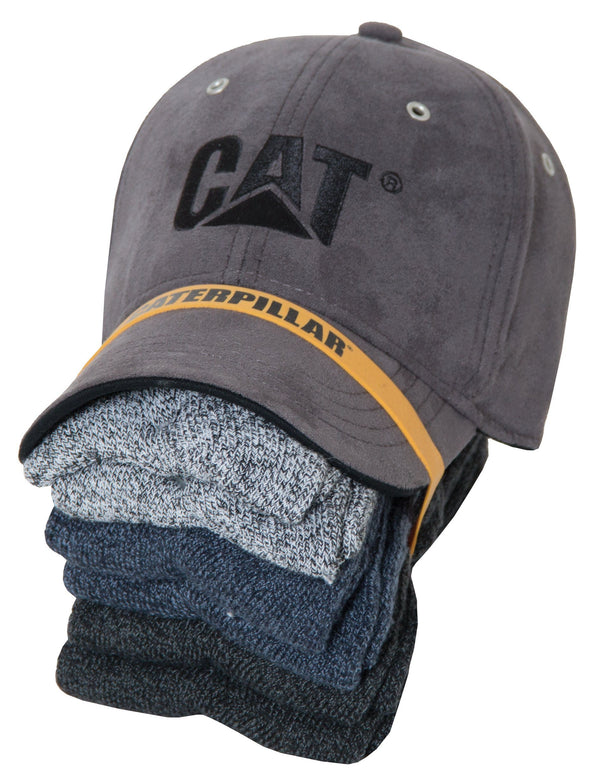 Caterpillar Baseball Cap and 6-pair Sock Bundle
This is the perfect gift for the hard working man in your life. This cozy bundle of six socks will keep you warm and toasty all winter long. The rugged Caterpillar baseball cap will keep the harsh winter sun out of your eyes, but the style is classic enough to wear all year long.

The socks boast a cotton-polyester blend, which lets your feet breathe while also retaining heat.
Please note: Unfortunately we are unable to offer a specific style for baseball cap style. The hat style will be randomly selected.

Style: 1490005