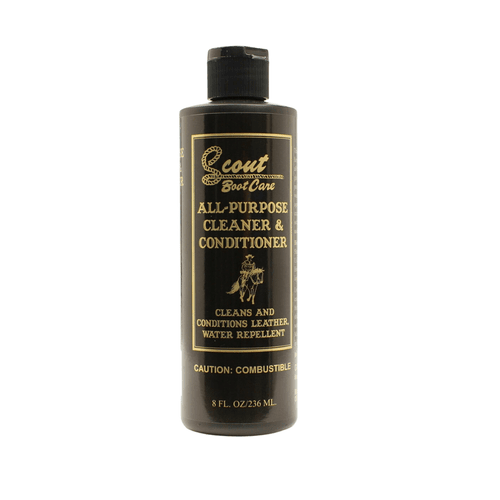 Scout Boot Care - All Purpose Cleaner & Conditioner 8 oz.
8oz Bottle of premium leather lotion

Cleans and conditions fine quality leathers

Creamy, wax-free formula

Helps prevent cracking and keeps leather soft

Gently cleans and conditions all types of smooth leathers and reptile skins.

Excellent for exotic leather as well. 

Made in the USA

by M&F Western
Directions: Read manufacturer's warnings before use. Follow the care instructions as directed on the label, when in doubt, do a small test patch before treating the entire item. Protect items around your work space prior to use.
Style: 03616